What a first month!
Hello All!
My my, this site sure has grown since we opened. Welcome, still, to the Four Souls Card Repository. I feel excited for how this project has grown as of late, and I am eager to reveal what has gone on with the site over the last month.
We managed to get all of the current cards into the system relatively quickly, and even added in some fancards! Cards can be sorted by type or deck, but the advanced search allows a deeper search. It's not a comprehensive advanced search, but as time goes on, we shall make it more and more in-depth.
I have to extend thanks to the card searching team for their help. That being Bia!, Fabby29, Eatr61 and MarksmanTyler. Their work has not been fully utilised yet, but they've been hunting down old and outdated cards. These cards shall also be uploaded to the repository, but will be hidden by default.This will allow others to view the history of the cards themselves. It shall be especially important as we transition from the first version of Four Souls, to the second. We've still got a lot of old cards to gather though.
We do not yet have the images, and this is for good reason. We've been in very productive talks with Maestro Media over the site, and hope for an official blessing from Edmund. If gained, it is our hope that we can gain print-ready card renders, as well as card templates. It'd take a lot of work to undo applying literally hundreds of images, much less twice, so they're all still sadly imageless, besides our test cards.
Due to some legal issues involving Fair dealings, one fancard deck had to be removed for now, but we shall hope that it will return! In any case, fancard decks can be submitted to the website via the Fancard submission form. We're currently accepting decks of over 6 cards, with reasonable card art quality.
The rules section has similarly seen a remarkable turnover, thanks to our appointed Rules Tzar, Yuggy. A former consultant for the comprehensive rules, he has fleshed out the entire section exceptionally quickly. We've also set up FAQs, which provide a direct line to all of us for any edge-cases. In time, it will be open to any fancard-specific rules as well.
FAQs that will also appear on the respective rule and card pages that the rule relates to.
This has been the most ambitious part of the site, and truth be told, its been quite the challenge! As of right now, the entire deckbuilder is fully functional, with the exception of Eden's character card, as well as the minidraft rules and shareable links.
This has been a truly monumental challenge. In the last few weeks, I have been ironing out single bugs per day. Yesterday, I fixed Characters not being paired with their Eternal cards. The day before, I sorted disputed good/bad events showing up twice. It's been a massive challenge, but the result seems so worthwhile. For now, to share built decks, copy the seed and settings. They can be used to repeat the search by seeding the randomness!
On top of all this, the ratios can be customised entirely. We've put up both the Official deck ratio, and even the Draft deck ratio. but if you select Custom, you may build your own! I would certainly recommend this, as it seems without Requiem or fancards, the current ratio cannot be met.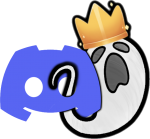 We've even been sorting out a Discord server, allowing for closer collaboration! It reports any change to any card or rules, as well as sending us direct messages for card corrections or FAQ submissions. We'd love to see you join, if you wish to talk to us! It's a rather quiet place right now.
Other details
As with the best sites, we've put in the full elbow grease in many areas to ensure the experience is all authentic. We've made the site fully responsive for mobiles. We've customised a Dark Room 404 page. We've made it so all Deckbuilder seeds follow the Rebirth/Repentance run seed formatting. We've made any seed errors force the system to use the seed "1AMERR0R" as a backup. We've added the Forgotten Lullaby that plays the Planetarium theme in the background. There are little details scattered around the site, the least of all being the striking and dynamic background. You can often get lost, just seeing it go by the page.
What next?
Our next step is perfecting the Deckbuilder. We want to get the Eden character cards fully sorted, and then focus on all-eden games. Then we plan to add support for the Mini Drafts that don't mess up the ratios. All of this will be compatible for games of between 2-12 players! We can't imagine a game of over 12 people, so we're confident this should scale to all of your games.
After that, the focus will turn back to the Cards page, adding in all the new Requiem/alt art cards – included outdated ones as well (yes, we will also have that card, for historical reference).
With that done, I don't know what we can focus on. Perhaps fully deal with the About page. Still, this is the roadmap we have so far, it could change rather quickly, if we hear back on official support!
We would like to also thank all the visitors and supporters. It's been nice to hear the site has already been so helpful to fans, and we're delighted that you're finding it so useful! We aim to hopefully keep this train going well into the future. If you have any requests, please don't hesitate to let us know via our Contact page!
Here's to our first month online, and hopefully, here's to many, many more! We hope you enjoy the site!
Kizzycocoa
Owner and designer of FourSouls.net