Previous


Monster Death
Next


Player Death
Refilling Slots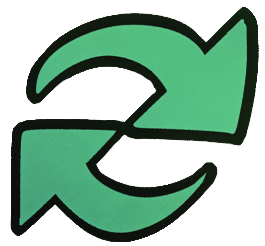 Both monster and shop slots must be filled when empty. To fill an empty monster slot:
Put the refill effect on the stack. The active player gets priority.
When the refill effect resolves, the active player reveals the top card of the monster deck.

If it is a monster card, it is put into the empty monster slot. The refill is done.
If it is a non-monster card, the active player plays it, then gains priority. Once the non-monster card resolves, repeat this step.
Shop items also need to be replaced when there is an empty slot. The process is similar to the above for monster slots but there are no cards that are played from the shop deck so whatever is revealed from the top of the treasure deck is simply put into the empty shop slot.
A player's turn can't end until all active monster and shop slots have been filled. If a player dies when there are still slots left to be filled, the refilling will happen at the beginning of the ending phase of that player's turn, along with any other effects that were still on the stack. Any non-monster cards drawn in this situation would still be played by the dead player as normal.
If at any point during the game a deck runs out of cards, instantly shuffle its discard pile and make it the deck. This can happen in the middle of an effect resolving and does not use the stack.
Expanding the Number of Monster or Shop Slots
There are a number of effects that can expand the number of monster or shop slots. When this happens, that change will last for the rest of the game with every additional slot being refilled when empty exactly as above. There is no limit on how many of either type of slot there can be.
---
Related FAQs
Miscellaneous
---
If a deck runs out of cards you simply shuffle the appropriate discard pile and then use that as the new deck.
Player Death
---
If the active player dies when there are any empty shop or monster slots they must refill them before their turn can end. This will happen at the start of the ending phase. Any non-monster cards drawn would be played as normal.
Treasure Cards
---
The Haunt items aren't treated differently to any other item: if revealed when refilling a shop slot the Haunt item will simply fill that slot.
---
Ask a question
Would you like a rule clarified? Do you think you've found an edge case? Have you checked on all relative pages to ensure the question hasn't been answered already?
If so, feel free to submit a question to our Card Tzar! He may decide to edit the article to clarify the issue, or to add an FAQ to clarify your question.
Previous


Monster Death
Next


Player Death